"James' new solo album, The Price of the Ticket, ticks all the musical credibility boxes with a line-up that includes Glen Matlock from The Sex Pistols on bass, Lenny Kaye from the Patti Smith Group on lead and rhythm guitar, Bad Seeds drummer James Sclavunos, and Stooges Steve Mackay and James Williamson on baritone sax and guitar: a roll call that endorses the calibre of James' song-writing and voice.
"Glen I have known all my adult life because my boyfriend for many years was Mick Jones from The Clash, so when I needed a bass, I thought Glen can do this. Lenny I met being neighbours in the East Village – we were born to work together. James Sclavunos I met in the bar of The Bowery Hotel and we always said let's do something together."
"If Transvision Vamp were high energy, teen fun punk, three decades later, James' album is a much more grown up affair. Complex and confident, James' vocals are simultaneously spiky and soft, while her band provides a dark New York underbelly of sound. There's the 1960s Georgy Girl pop vocals of Indigent Blues, through the legacy of the New York Dolls, Stooges and MC5 in the evocative You're a Dirtbag Lester [inspired by music journalist Lester Bangs], to a cover version of It's All Right, Ma."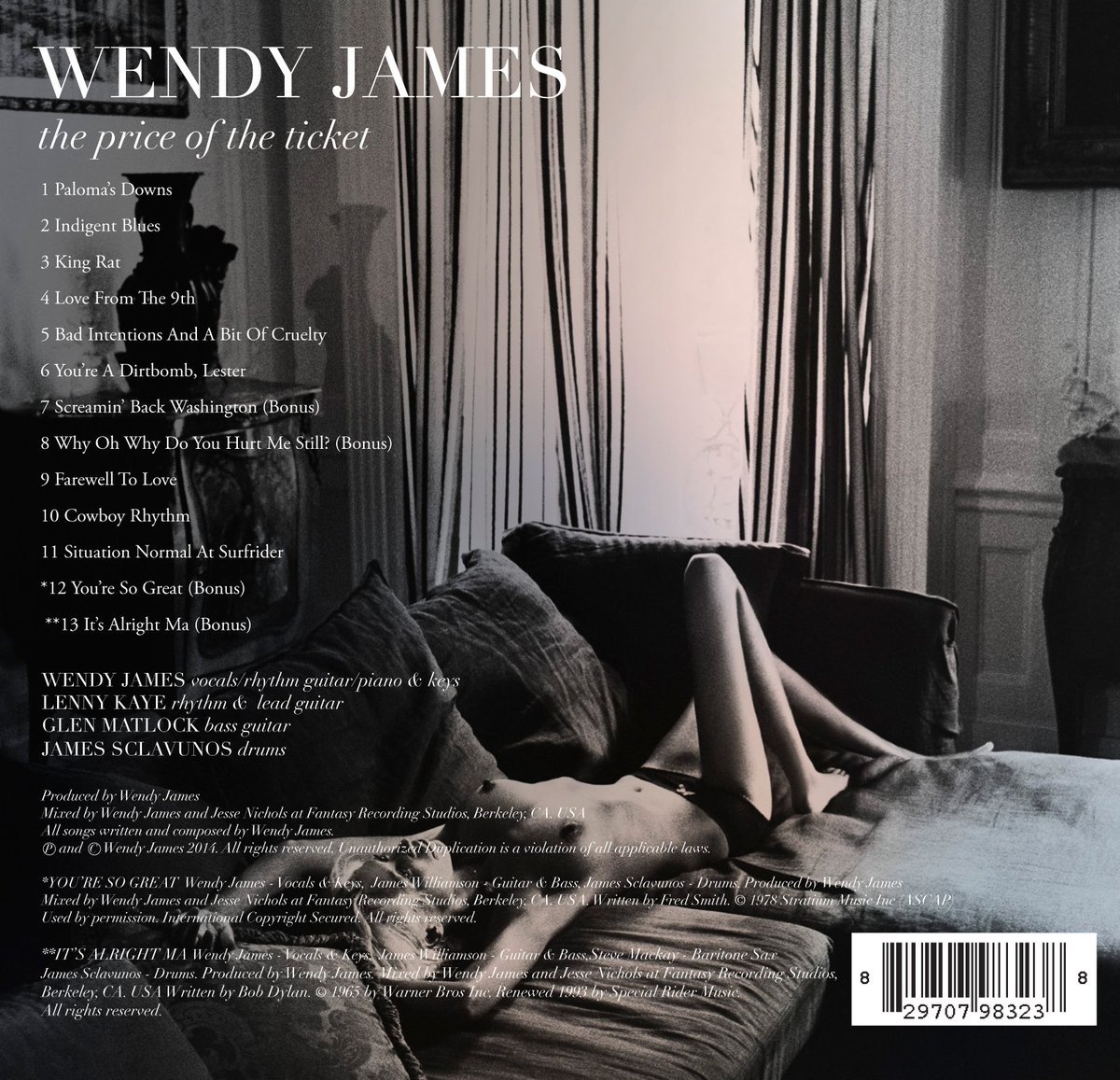 That image is alarming